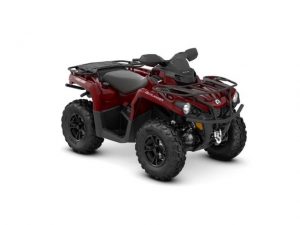 The 2019 ATV Raffle Fundraiser is now under way. The prize is a 2019 Can-Am Outlander XT 570 ATV. Tickets are $25 each, 5 for $100. Ticket sales tables will be set up at the following locations and dates: Belgrade ACE Hardware on Saturday, 10/12/19, Murdoch's Four Corners on Sunday 10/13/19, Belgrade Town and Country Grocery Store Saturday 10/19, and Belgrade Albertson's on Sunday 10/20/19. Other sales locations will be announced as they are added.
Ticket sales are limited to 2500 total and the drawing will be done on 12/26/19.
The money raised in this fundraiser will be used to build a new fire station for the Gallatin River Ranch Rural Fire District. All donations and contributions are tax-deductible under Section 170(c)(1) of the IRS Code. All money raised in this fundraiser go to the public purpose of fire station construction.